For Latest Updates! Click Here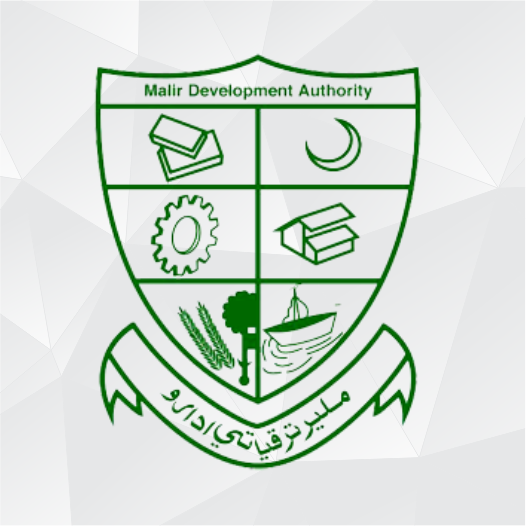 New Malir Housing Scheme 1 Karachi meets the Shelter demands of Approx. 1.0 million Low & Middle Income Group peoples' Create economic base in the eastern periphery of Karachi as a growth pole to enhance housing & commercial development' and Environment friendly development.
New Malir Housing Scheme 1 Karachi is situated on Main National Highway & Link Road from National Highway to Super Highway give transport access ease. New Malir Housing Scheme 1 Karachi is in the Heart of Bin Qasim Industrial Zone, Adjacent to Still Mills, Adjacent to Education City where all Leading University Campus are situated and New Economic and Commercial hub for eastern part of Karachi.
---
---
Price range varies according to Sectors. Map issued sectors will also follow the particular Location, Corner/Non-Corner, Small/Big Roads, Park Facing, Gola Plot, Commercial Facing etc. Below mention prices are subject to change any time according to their demand & supply and price can be changed either side in the open market, depend on the volatility of the market. And there is no guarantee of any kind of price variation.
100 Square Yards:
Sector 2: 12.00 – 13.00 Lacs (Full Paid)
Sector 3: 7.00 – 8.00 Lacs (Full Paid)
Sector 5: 8.00 – 10.00 Lacs (Full Paid)
Sector 7: 7.00 – 7.50 Lacs (Full Paid)
Sector 9: 7.50 – 8.00 Lacs (Full Paid)
Sector 11: 8.00 – 8.50 Lacs (Full Paid)
Sector 13: 3.00 – 3.50 Lacs (Full Paid)
Sector 15: 3.50 – 4.25 Lacs (Full Paid)
Sector 17: 5.00 – 5.75 Lacs (Full Paid)
Sector 19: 3.50 – 4.00 Lacs (Full Paid)
Sector 20: 3.50 – 4.00 Lacs (Full Paid)
Sector 21: 3.00 – 3.50 Lacs (Full Paid)
Sector 22: 3.00 – 3.50 Lacs (Full Paid)
Sector 23: 3.00 – 3.35 Lacs (Full Paid)
Sector 24: 2.80 – 3.10 Lacs (Full Paid)
Sector 25: 2.80 – 3.10 Lacs (Full Paid)
200 Square Yards:
Sector 2: 19.00 – 21.00 Lacs (Full Paid)
Sector 3: 13.00 – 15.00 Lacs (Full Paid)
Sector 5: 15.00 – 18.00 Lacs (Full Paid)
Sector 7: 09.00 – 10.00 Lacs (Full Paid)
Sector 9: 12.50 – 13.75 Lacs (Full Paid)
Sector 11: 12.00 – 14.00 Lacs (Full Paid)
Sector 13: 4.25 – 5.00 Lacs (Full Paid)
Sector 15: 5.00 – 6.00 Lacs (Full Paid)
Sector 17: 7.00 – 8.00 Lacs (Full Paid)
Sector 19: 5.50 – 6.50 Lacs (Full Paid)
Sector 20: 4.75 – 5.50 Lacs (Full Paid)
Sector 21: 4.50 – 5.25 Lacs (Full Paid)
Sector 22: 4.50 – 5.25 Lacs (Full Paid)
Sector 23: 4.00 – 4.75 Lacs (Full Paid)
Sector 24: 4.00 – 4.50 Lacs (Full Paid)
Sector 25: 4.00 – 4.50 Lacs (Full Paid)
400 Square Yards:
Sector 2: 30.00 – 35.00 Lacs (Full Paid)
Sector 3: 22.00 – 25.00 Lacs (Full Paid)
Sector 5: 20.00 – 25.00 Lacs (Full Paid)
Sector 7: 13.00 – 15.00 Lacs (Full Paid)
Sector 9: 20.00 – 23.00 Lacs (Full Paid)
Sector 11: 20.00 – 22.00 Lacs (Full Paid)
Sector 13: 8.00 – 9.00 Lacs (Full Paid)
Sector 15: 9.00 – 12.00 Lacs (Full Paid)
Sector 17: 14.00 – 17.00 Lacs (Full Paid)
Sector 19: 9.00 – 10.00 Lacs (Full Paid)
Sector 20: 9.00 – 10.00 Lacs (Full Paid)
Sector 21: 8.50 – 9.50 Lacs (Full Paid)
Sector 22: 8.25 – 9.00 Lacs (Full Paid)
Sector 23: 8.00 – 8.75 Lacs (Full Paid)
Sector 24: 7.00 – 8.00 Lacs (Full Paid)
Sector 25: 7.00 – 8.00 Lacs (Full Paid)
Contact:
Address: Suite # 7, 1st Floor Block-A, Hamilton Courts Complex, Block-7, Main Clifton Road, Karachi.
UAN: +92-21-111-00-2484 (CITI)
Mobile: +92-304-111-2484 (CITI)
Email: info@citiassociates.org
Website: http://www.citiassociates.org/